How the rich get richer →
Formula for decision-making
Collin Powell, former Commander of the U.S. Armed Forces and Secretary of State offers the following structure for timely decision making: Part I: "Use the formula P=40 to 70, in which P stands for the probability of success and the numbers (40 to 70) indicate the percentage of information acquired."  Part II: "Once the information is in the 40 to 70 range, go with your gut." Acting with less...
Quality
I've recently realized that quality is what makes life beautiful.  The quality you experience in a work of art, the quality you feel while conversing with someone of substance, the quality you encounter when operating a well engineered machine.  A thirst for quality in every moment is what makes like seem fresh, new.  I need more quality in my life. 
"Leadership is defined by what it will tolerate."
– Richard Lavin
Rethinking Video Recruiting →
jobscore: There was a bevy of thought leadership on display at last week's HireCamp in San Francisco, a new recruiting unconference. This will serve as the first of a handful of posts I expect to deliver over the next few weeks. Of the most intriguing topics showcased was video recruiting. Presenting…
"Whenever you find yourself on the side of the majority, it is time to pause and..."
– MARK TWAIN
"If you lose contact with this inner calling, you can have some success in life,..."
– ROBERT GREENE
"A man should learn to detect and watch that gleam of light which flashes across..."
– RALPH WALDO EMERSON
8 Core Beliefs of Extraordinary Entrepreneurs →
Watch
How Google approaches hiring and HR
"'What progress have I made? I am beginning to be my own friend.' That is..."
"Tis not in mortals to command success; but we'll do more…we'll deserve it. -..."
"In order to win a man to your cause, you must first reach his heart, the great..."
JobScore: Monster Rumors Heating Up Again →
jobscore: Someone might be close to acquiring Monster - finally. The who's-going-to-buy-Monster rumors have come and gone over the years - LinkedIn being one of the most recent - but the buzz this time 'round may be more than a ploy to pop the stock. Sources have been pointing to Fall as the time it's…
"If salespeople think of what they do as at odds with who they are or what they..."
– The Art of the Sale
"All courses of action are risky, so prudence is not in avoiding danger (it's..."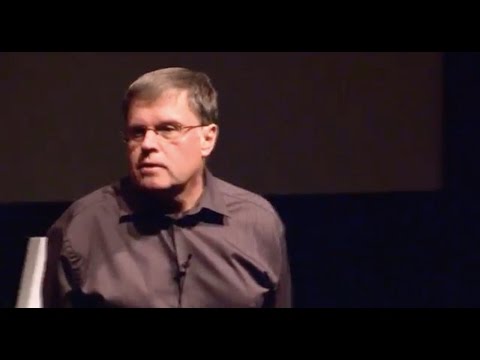 "When you start looking at a problem and it seems really simple with all these..."
Art.sy: Want to contribute to The Art Genome... →
artsy: Take the interview. Submit your application by 11:59pm EST on Friday, June 15th. Big questions and open skies at Art.sy. We're looking for Research Interns to make vital contributions to our growing, living tool for discovering art, The Art Genome Project. Art.sy is powered by the The…
Whatever scares you, go do it. →
"If you observe a really happy man you will find him building a boat, writing a..."
– Australian psychiatrist W. Béran Wolfe
Steve Jobs on the Secret's of Life →
Don't Work. Be Hated. Love Someone. →
techedblog: An amazing speech to a graduating class. Words of wisdom we could all live by. Written by Adrian Tan, author of The Teenage Textbook (1988), was the guest-of-honour at a recent NTU convocation ceremony. This was his speech to the graduating class of 2008. I must say thank you to the faculty…
"Make Good Art." - A commencement speech by Neil... →
"And now go, make interesting mistakes.  Make amazing mistakes.  Make glorious and fantastic mistakes.  Break rules.  Leave the world more interesting for you having been here.  Make good art." 
"I play it cool, and dig all jive, and that's the reason I stay alive."
– Langston Hughes
5 Reasons VC firms love HR tech in 2012 →
A No Resume Hiring Process →
Entrepreneurial Lessons from Shark Tank →
"I've just been playin'. Didn't realize I was winning."
– Drake
4 tags
"No More Resumes", say some firms. →
The Wall Street Journal highlights how Union Square Ventures has started moving away from using resumes, and instead is using video interviewing to identify strong talent.  TakeTheInterview.com is the video interviewing platform making this possible. 
3 tags
7 Cool Resumes Found on Pinterest →
5 tags
Your Current Resume Won't Get Your Hired At Google... →
Don't Sell. Give! →
Why Startups Are Picking NYC over Silicon Valley →
4 tags
How to Build a Purpose Driven Company Like... →
Define your purpose. Integrate this purpose into your company culture. Learn to listen.